COVID-19: Returning to Campus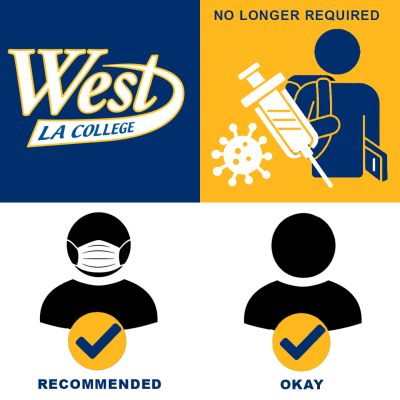 Mask / Vaccination Requirements
As of May 4, 2022, students are NOT required to have a COVID vaccination to enroll at West Los Angeles College, however it is HIGHLY RECOMMENDED. Students and guests no longer have to use the Cleared4 symptoms checker before coming to campus.
As of the time of this posting, indoor masking is not required on campus. Announcements will be posted on the college home page and on campus should the requirement change. Wearing a mask indoors is still HIGHLY RECOMMENDED to protect you and others from the spread of COVID-19.
West employees are still required to be vaccinated and use their Cleared4 link to check-in before coming to campus. Employee inquiries about Cleared4 accounts can be emailed to ESC-HR-Covid@laccd.edu
LACCD Memo – May 5, 2022 regarding Board Policy 2800 [pdf]
COVID Tests
Free rapid self COVID tests are available, while supplies last, in the reception area of Academic Affairs located in the CE Building, 1st Floor. Enter the glass doors across from the metal sculpture of a globe.
Report Positive COVID Cases
Students and employees who are experiencing COVID symptoms should stay home and away from others until they can be tested. If you find that you are positive, please observe the current self-isolating guidelines recommended by LA County http://publichealth.lacounty.gov/acd/ncorona2019/covidisolation.
Students should report themselves as positive to their instructors. Instructors will then share the information with Campus COVID Safety Officer. The Safety Officer provides positive students with isolation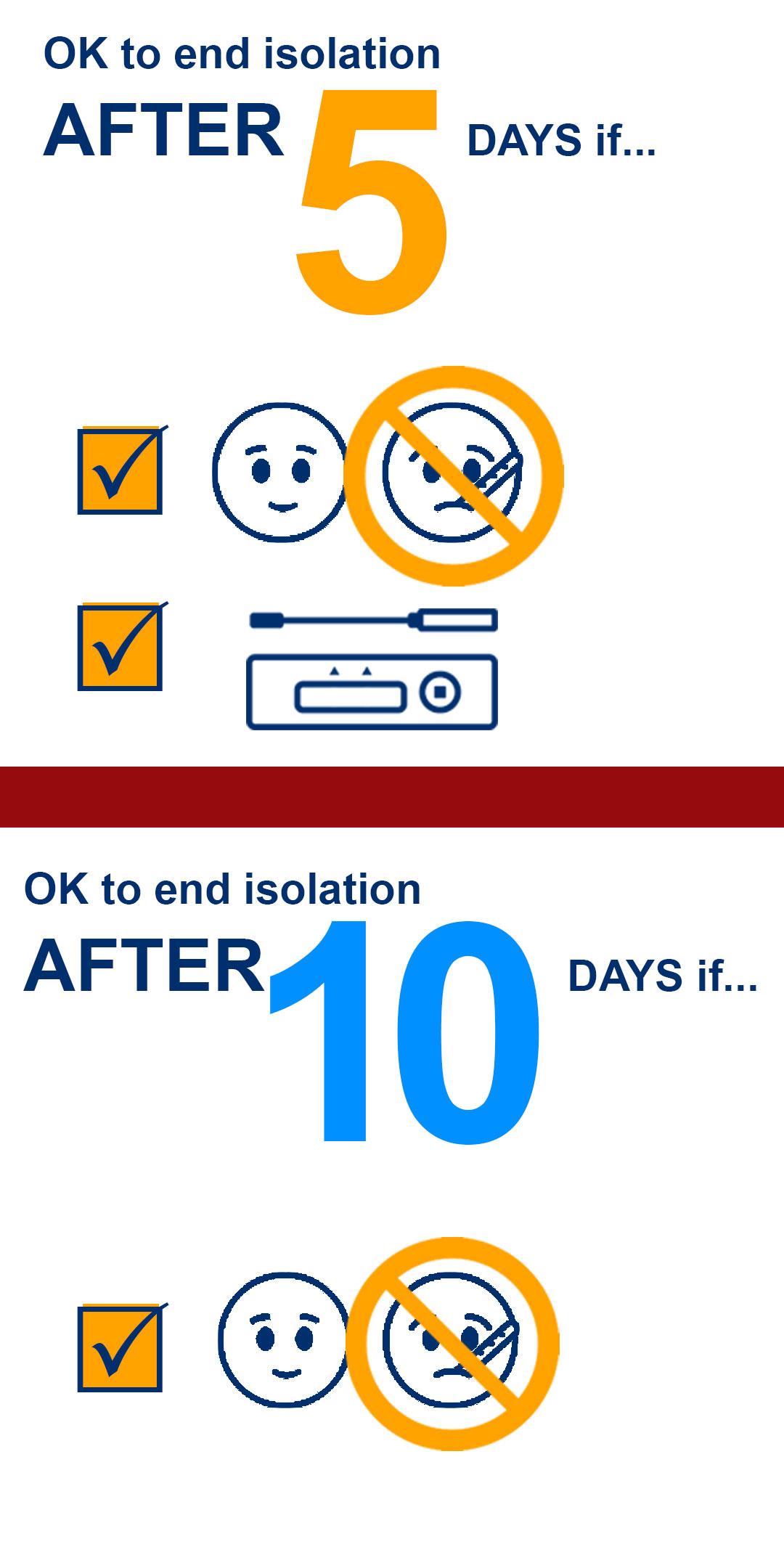 IF I TEST POSITIVE FOR COVID, DO WHAT?
Isolate yourself from others. At the time of this posting, the minimum isolation period is 5 days. If you test negative on Day 6, you can end isolation but still mask for the next 5 days. – see the latest guidelines (http://publichealth.lacounty.gov/acd/ncorona2019/covidisolation/)
Let your instructor know so that accommodations can be made
Respond to any communications from the college COVID Safety Officer as soon as possible
If you have been infected with COVID in the last 90 days and you decide to take another COVID test, it is recommended that you use an antigen rapid test, NOT a PCR test like the type provided by the campus Biocept testing center...read why