Graduation Ceremony Information
Covid Safety Protocols: No proof of vaccination will be required to attend. Masks are recommended but not required when gathering in large groups.
Important Dates
GRADUATION PETITION DEADLINE:  Degree/Certificate Graduation Petitions for Spring 2023 graduates may be submitted up to June 5, 2023. HOWEVER, for your name to be included in the graduation program, your petition must be received by May 17.
Graduation Rehearsals: TBA
Location: Both rehearsals meet at the SSB/GC Quad Caps & Gowns and Invitations on Sale in Bookstore Honors List to pick up Honor cords will be available TBA.
Invitations and Graduation Guide will be mailed out: Date TBA.
Things to Know
Graduation Petition: In order to graduate, you need to file a petition. Issuing a certificate, degree or including you in the graduation program does NOT happen automatically...about the petition process
Update Your Address: Letters inviting students to the graduation ceremony typically go out by the first week of May; therefore, it is important that you let the Evaluation Office know of any address or name changes. 
About the Ceremony: Students will be invited to a reception starting at 2:30pm on graduation day. Light refreshments will be served on a first come first served basis. There will be entertainment and photo opportunities. You may invite family and friends. Graduates line-up at 4:35pm and the ceremony begins promptly at 5:00pm. More information is provided in the Guide for Graduates below in May.
GRADUATION | June 6, 2023
EVENT RSVP (link will be posted in May)
Graduation Guide  (link will be posted in May)
Bookstore Open for Grad Cap & Gown pick up and graduation gifts
Reception - 2:30pm | Wildcat Walkway between the Library and MSA
Graduates Line Up - 4:30pm | Near Library. Look for sign
Ceremony Begins - 5:00pm
Parking is Free. Disabled Passenger Unloading available at bus stop near SSB
Other Celebrations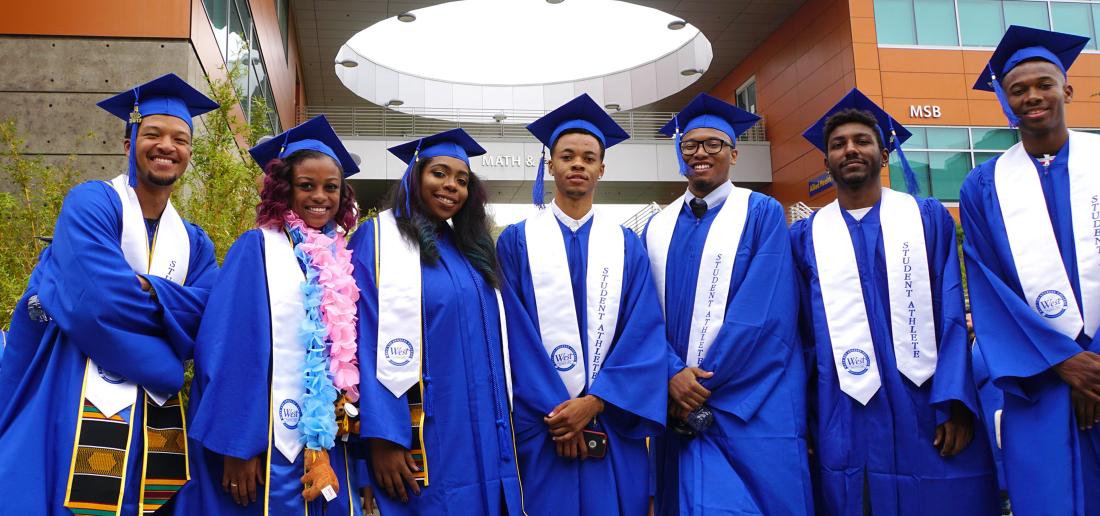 2023 LACCD Black Grad Celebration - Thursday, June 1, 2023 @ 2:00 - 4:00 ceremony & 4:00 - 5:30 pm party at First AME Church of LA ...details and RSVP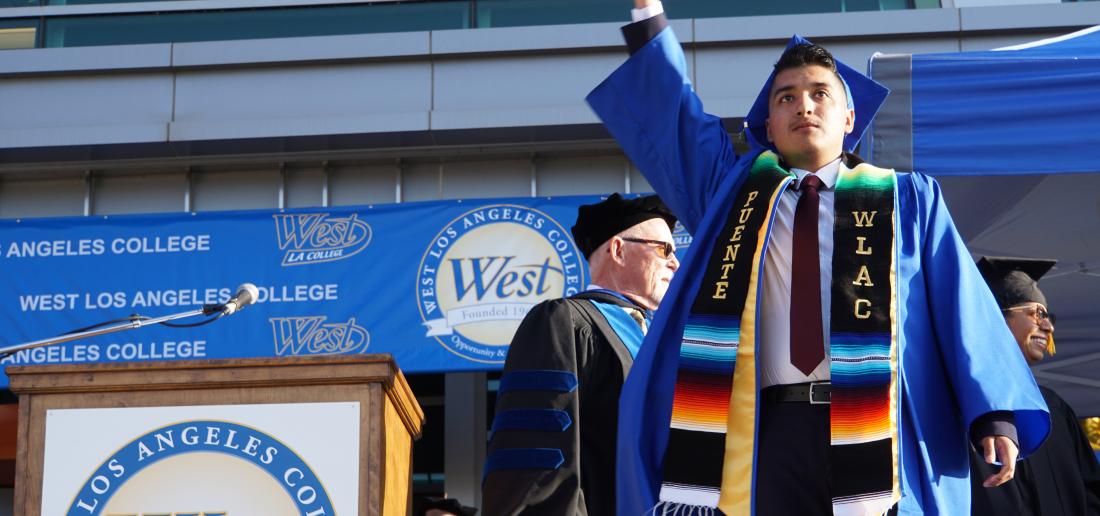 2023 LACCD Mi Gentè Grad Celebration - Saturday, June 3, 2023 @ 10:00 am - 1:00 pm at LA Trad Tech College (LATTC) - North Quad Lawn...more info soon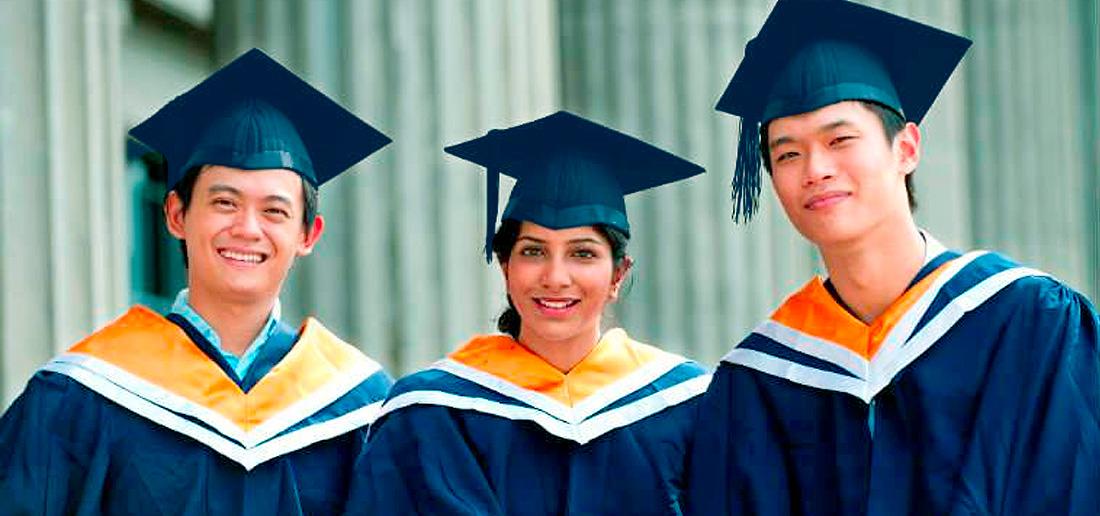 2023 Asian Pacific Islander Desi American (APIDA) Grad Celebration - Saturday, May 27 @ 11:00 am - 2:00 pm at Los Angeles City College (LACC)...details and RSVP for APIDA event
APIDA is a pan-ethnic classification that intentionally includes South Asians 
Questions? email Prof. Hong at hongmj@lacitycollege.edu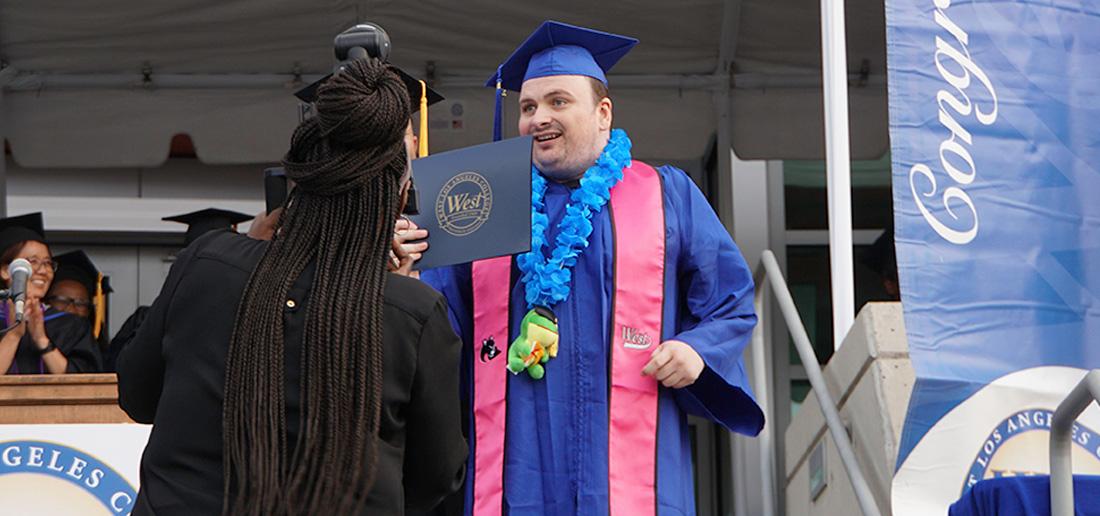 2023 LACCD Lavender Grad Celebration (LGBTQIA+) - Thursday, May 25, 2023 @ 4:00pm at LA Trad Tech College (LATTC)...more info soon