Teacher Pathways Program
West is proud to introduce a new program to support Teacher Preparation Pathways, particularly those leading to the STEM fields (Science, Technology, Engineering, and Math). The Teacher Pathways program is designed to provide students with the support and preparation to successfully pursue a career in the teaching field! 
Students do NOT need to be STEM majors or pursuing teaching careers in STEM. The goal of this program is to capture any and every student who may be interested in a career in education...see other Child Development Department programs.
Teacher Pathways Upcoming Events
Return the completed paper application to mailbox 252A in the Campus Reprographics/Mailroom in Building B1. --> Click here to print flyer/application.
West Child Development students explain they've chosen to pursue a career in teaching.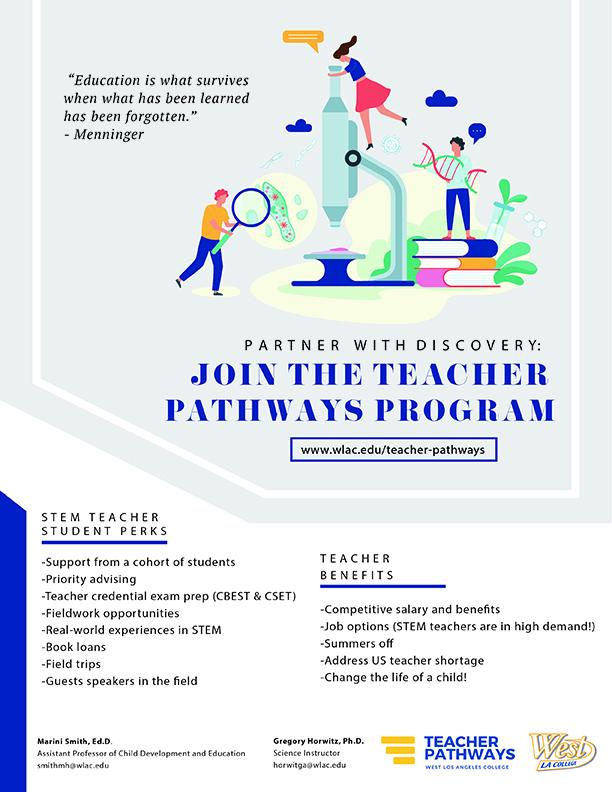 This program is funded by a Department of Education Title V grant.
Coordinators
Project Dean