Note: You will be prompted to log in via CANVAS or to create a free ConexED account. Email wlacstudentsupport@laccd.edu or leave a message at 310-287-4462 if we may be of assistance. A Welcome Center employee will contact you shortly. Online services work best on Google Chrome or Mozilla Firefox browsers.
Events
Our Mission
The Dream Resource Center seeks to serve undocumented, and housing/food insecure students with information and resources. These resources are intended to promote college access, persistence, completion and transfer by creating a safe and supportive environment, building leadership skills, promoting equity as well as civic and community engagement.
We seek to promote an inclusive campus culture that empowers our students to achieve their academic and personal pursuits and become active members of our communities.
We believe that students deserve the right to learn, be healthy and pursue their dreams regardless of personal circumstances; such as: gender, immigration status, sexual orientation, and race etc.
FERPA
The Family Educational Rights and Privacy Act (FERPA) is a federal law that affords parents the right to have access to their children's education records, the right to seek to have the records amended, and the right to have some control over the disclosure of personally identifiable information from the education records. When a student turns 18 years old, or enters a postsecondary institution at any age, the rights under FERPA transfer from the parents to the student ("eligible student").
This U.S. federal law also gives students 18 years of age or older, or students of any age if enrolled in any post-secondary educational institution, the right of privacy regarding grades, enrollment, and even billing information unless the school has specific permission from the student to share that specific type of information.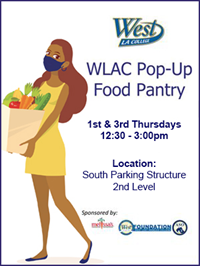 For dates and more info, visit the ASO home page. 
---
Get Financial Assistance for DACA Filing Fees.
For more information, click on the DACA Filing Fee Fund flyer.
Office Hours and Location
Live Chat
Dream Center Online Counseling
Winter/Spring Hours:
Thursdays: 9:00AM - 5:00PM
Fridays: 9:00AM - 4:00PM
In Person
Winter/Spring Hours:
Mondays to Wednesdays: 9:00AM - 5:00PM
Location: SSB 110
Please observe MASK RULES on campus and use the ONLINE CHECK-IN before entering campus.