Internships / Cooperative Work Experience Education Program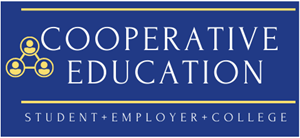 Welcome to Cooperative Work Experience Education
Cooperative Work Experience Education (CWEE) provides a tremendous benefit to both students and employers. Students have an opportunity to explore their career path prior to graduation. Employers can preview talented students, who are applying practical academic studies in their workplace.
Do you currently work?
---
Are you in an internship, or volunteering?
You can earn general credit units
Receive CSU transferable college credit for the hours you are currently working or volunteering!
Earn between 1 - 4 units *
Non-traditional course with flexible times
Units count towards your electives credit units
Polish your employability skills with our two built-in seminars
Students can earn 1-4 units of college credit during semester. The unit breakdown is as follows:
Paid Positions
Unpaid (Interns/Volunteers)
75 hours = 1 unit
60 hours = 1 unit
150 hours = 2 units
120 hours = 2 units
225 hours = 3 units
180 hours = 3 units
300 hours = 4 units*
240 hours = 4 units *
*work experience must be major-related
IMPORTANT! Hours worked prior to receiving add code will not be counted.
Mission Statement
Cooperative Work Experience Education (CWEE) is an important component of the education and training that students receive at West Los Angeles College. CWEE courses help students apply their classroom-based learning in an actual work environment. These courses provide experiential learning activities to strengthen student learning and reinforce the student's effective work habits, attitudes, and career awareness, thereby enhancing the student's marketable skills.
The CWEE Program adheres to the regulations for Cooperative Work Experience Education outlined in Title 5 of the California Code of Regulations and in the Los Angeles Community College District Work Experience Plan.
CWEE Orientation
Spring section #25164
---
Cooperative Work
Experience Education course offerings:
Coop Ed 195 (1 unit)
Coop Ed 295 (2 units)
Coop Ed 395 (3 units)
Spots are limited!
---