CA Center for Climate Change Education
---
The Los Angeles Community College District (LACCD) has established the California Center for Climate Change Education at West Los Angeles College, a first-of-its-kind, forward-looking resource that will help prepare students for good-paying, fulfilling careers in the clean energy and climate technology industries. The Center will be accessible to students and staff from all nine LACCD campuses.
CCCCE was funded with a state allocation of $5 million as part of AB 1913, sponsored by Asm. Isaac G. Bryan and $1.3 million from the federal government were sponsored by then Rep. Karen Bass (now Los Angeles Mayor) and Sen. Alex Padilla. The federal funding was approved in the Federal Consolidated Appropriations Act of 2023.
In the News
Spring 2023 Opening Day
Excerpt from Spectrum 1 News story
---
Climate Action Day
Tues Oct 24 | 10:00 am - 4:00 pm
Keynote Speaker Wanjiku "Wawa" Gatheru
discusses on Climate Justice & Youth Activism
Wawa is a Kenyan-American climate storyteller passionate about bringing empathetic and accessible climate communication to the mainstream.
Opening ceremony
​​​​​​Resource & Info Booths / DJ / Games / Vegan Food Truck
Panel discussion featuring local youth leaders
Community building activities/ workshops*/ booths/ tables
* Workshops include: Slow fashion, upcycling, and circular economy; reducing emissions from food waste and with composting; climate advocacy, resiliency, and community organizing 101; combating climate anxiety through self-care and mindfulness practices; #HopePunk/ #SolarPunk, storytelling for climate action, and more.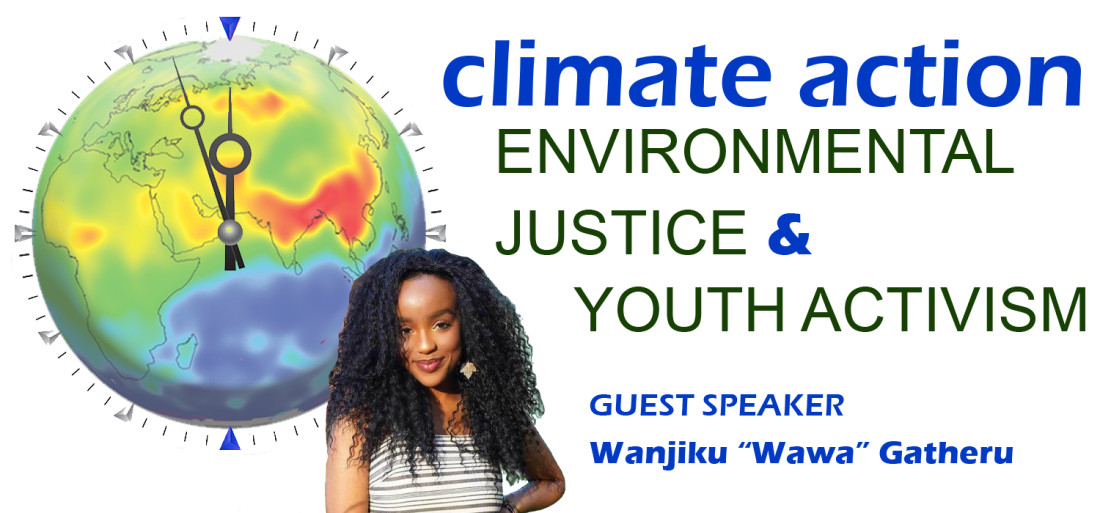 ---
Green Gaming Hackathon
Wed, Oct 25 | 10:00 am - 4:00 pm
Join the Creativity Lab and the Climate Change Initiative at West in brainstorming unique, creative solutions to making videogames and board games more sustainable and environmentally-conscious. Workshop, plan, and collaborate with a team.
Teams will present their ideas to a panel of judges versed in sustainability, story, and gaming, including Chacko Sonny, Gaming Division at Netflix and award-winning YA author Dana Claire.
Lunch | Celebrity Judges | Prizes! 
For more info. Email BoutryK@WLAC.edu - Dr. Katherine Boutry, Creativity Lab Director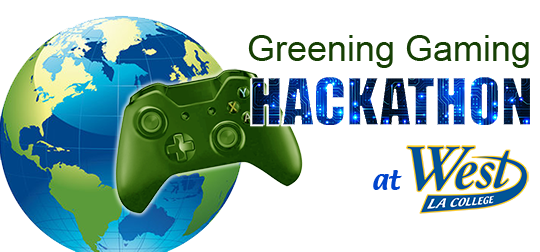 ---
Climate Careers Conference
Thurs, Oct 26 | 8:15 am - 3:00 pm
Keynote speaker Dr. Robert Fofrich
discusses Decarbonizing Economies: Why do we need green and blue jobs?
Dr. Fofrich is an Earth System Scientist and a UC President's Postdoctoral Fellow at UCLA's Institute of the Environment and Sustainability and is also an alumnus of West Los Angeles College. 
Panel Discussion 1: Green & Blue Jobs in Numbers: Trends, projections and what skills will be needed to meet market demands 
Panel Discussion 2: A Just Transition: How to expand work-based learning opportunities in the equity, environmental justice, and green & blue jobs sectors?
Unveiling of Green & Blue Internships Database
Lunch / Workshops / Exhibits/ Demonstrations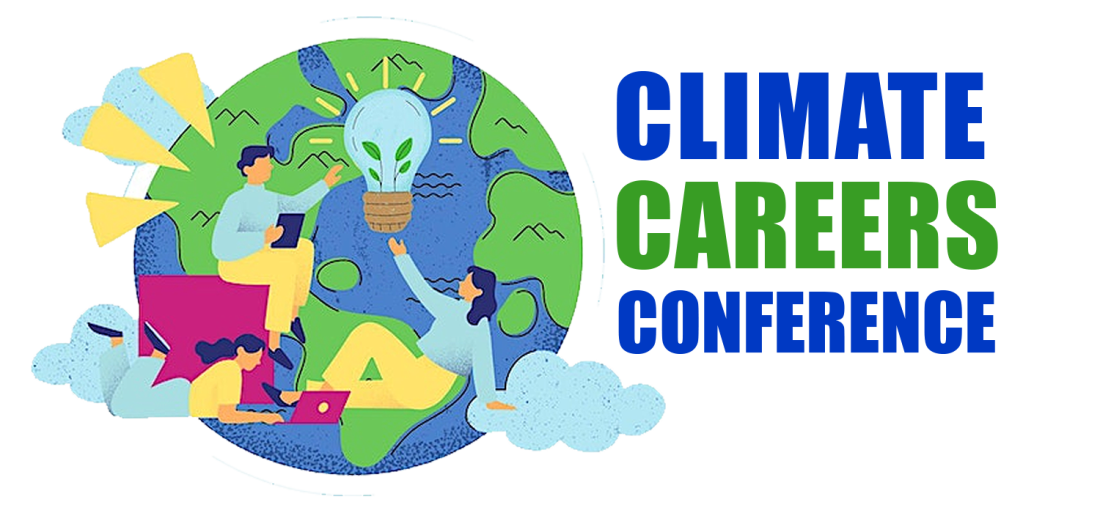 ---
All events are free and open to the public | Registration Required
About the Center
The California Center for Climate Change Education at West Los Angeles College, an initiative of the Los Angeles Community College District, was established by the California State Legislature through the passage of Assembly Bill 1913 which states the purposes of the Center:
A. "Serve as a resource for community colleges on climate change education with the understanding that at its core, climate change is a global issue of equity and social justice;
B. "Build a clear climate change pathway that leads to appropriate certificates, degrees, and employment opportunities;
C. "Enhance partnerships with nonprofit organizations that encourage the development of student internships and work-based learning opportunities;
D. "Explore and expand internships, pre-apprenticeships, apprenticeships, and other work-based learning opportunities in the equity, environmental justice, and green jobs sectors;
E. "Partner with local and regional entities to support the workforce training needed in the greening of the energy grid and other industries;
F. "Develop and sustain an annual urban climate change and sustainability conference."
The Center will implement the goals as outlined by the Legislature through the development of important internal and external partnerships all committed to the premise of developing the leadership and advocacy necessary to confront climate change.
In addition to serving as the location of the Center, West Los Angeles College also has the only degree and certificate program in Climate Change Studies in any California community college. Additionally, woven into the College's mission a statement on the institution's commitment to environmental responsibility. As an indicator of the District's commitment to sustainability and environmental issues, the Board of Trustees passed the "Clean Energy and Sustainability Resolution" to "eliminate the District's carbon-energy use, reduce greenhouse gas emissions and to protect the vulnerable communities the District serves from the negative impacts of the climate change crisis."