University Transfer
---
What does it meant to "Transfer" to a University?
To "transfer" is to advance from the community college to a university to complete a Bachelor's degree or higher. A student must apply to and be accepted at a university. If accepted, the student who has completed one of our 2-year, online Associate Degrees will enter a university as a Junior (3rd-year student). Typically, it will take the student 2 to 3 years of full-time student at a university to earn the Bachelor's degree.
The advantage to beginning the Bachelor's degree at a community college is the savings in tuition. West's tuition is as much as half the cost of tuition at a 4-year university. Additionally, West's classes are typically smaller than at universities so students have more access to their professors. Additionally, West's classes are taught by our professors, not teaching assistants, as is common in many universities.
West student routinely transfer to competitive California universities such as UCLA, USC, Stanford, Loyola and universities around the country.
Transfer to a University of California or CAL State Campus
California has three public college systems: the Community Colleges; the California State Universities (CSU or Cal State); and the University of California (UC) campuses. This integrated system of colleges is designed to make it easier for a student to from a community college like West to transfer to our associate universities such as UCLA, UC Berkley, UC San Diego, CSUN, Cal State LA, Cal State San Jose, etc.


BRANDMAN UNIVERSITY, part of the Chapman University System*, provides students with access to more than 200 degrees, credentials, certificates and professional development programs online and at 25 campuses in California and Washington. Accredited by the Western Association of Schools and Colleges, Brandman is focused on meeting the unique needs of working students.
*Chapman University, Established in 1861, is one of California's oldest, most prestigious private institutions and is ranked among the top colleges by "U.S. News & World Report."
---

FORT HAYS UNIVERSITY, is one of the leading forward-thinking entrepreneurial universities in the Midwest. Founded in 1902, FHSU faculty and administrators are always looking ahead to identify the skills and competencies that students need to be successful in a global society. FHSU offers several hundred majors, concentrations and certificates in fully accredited and affordable bachelor's and master's degree programs through 28 academic departments. Fort Hays State has emerged as an award-winning global leader in distance education, serving 7,000+ students online and in partnerships around the world.
---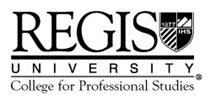 REGIS UNIVERSITY is an exclusive private liberal arts, sciences and pre-professional university, founded by Jesuits, which opened its doors in Colorado in 1884. "U.S. News & World Report" has ranked it as one of the top universities in the United States for 13 consecutive years.