Alumni Success Stories - University Transfer
See stories from our most recent Transfer Students at Facebook/GoWestGoFar
Ingrid Escobar - UCLA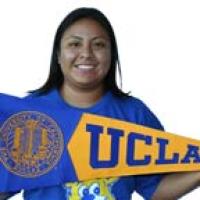 CHOSE TO START AT WEST INSTEAD OF UC SANTA CRUZ
At Los Angeles High School, Ingrid Escober already knew she wanted a career helping developmentally disable children. Despite being accepted to UC Santa Cruz, she opted to enroll at West to complete the first two years of her Bachelor's degree. "West was a good mid-range step for me to prepare for college. In high school, I was a bit shy, but at West, all the professors were so approachable. I learned how to use the support systems that were already in place for me," she said. Escobar was active with the Puente program where she was assigned a mentor and the TRiO program which facilitated field trips to universities. From West, Ingrid transferred to UCLA with 7 West Foundation scholarships and with Summa Cum Laude honors.
Christina Wilkerson - USC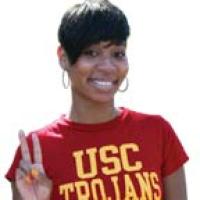 TURNED WEST ON THE WAY TO A JOB INTERVIEW
When Christina graduated from high school, she went to work in retail. It was on her way to an interview for another "job" that she decided she wanted a great "career." She skipped the interview, enrolled at West and two years later, with a 3.75 GPA, transferred to USC. While at West, she worked with teachers outside of class and utilized the tutoring center. She involved herself with community service organizations on campus and was a frequent visitor to the Transfer Center. "Everything you need to take you to the next level is here for you," she said. "All you need is the drive and determination to do it." Christina is pursuing her BA in Sociology and aspires to earn a Ph.D.
Mike Daster - UCLA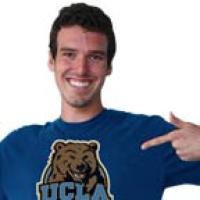 STRUGGLED IN HIGH SCHOOL, SOARED AT WEST
Mike knew he was capable of more than what his high school grades implied. At 16, he left high school and enrolled at West. "I was very young, so it was hard to get organized. I was confused about the requirements, so the counselor at West mapped our a plan that suited me...he took the time to understand my goals and helped me figure our the best way to reach them." recalled Mike. Mike found he fit in to West's "small community feel." He liked being able to delve deeper into subject and have exchanges with professors outside of class. The self-pace of online courses appealed to him greatly. Mike, admitted to UC Berkeley and UCLA, chose the Bruins. He hopes to continue his collegiate basketball career as a walk-on for the Bruins basketball team.
Ben Azimi-Sadjadi - UCSD Engineering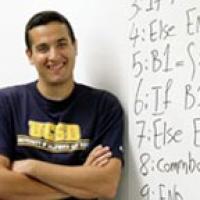 TIRED OF CRAWLING
After one too many times of crawling through ducts and encountering rats, Ben enrolled at West where he excelled in computer science / information technology. After being accepted to USC and UC Santa Cruz, Ben chose UC San Diego and its nationally ranked Engineering Department.
Brenda Koffi - USC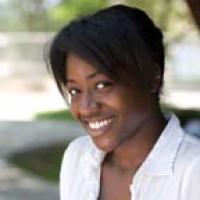 COURTED BY CROSS-TOWN RIVALS
Accepted to both UCLA and USC, Brenda ultimately became a Trojan with substantial academic scholarship support from the university. But she didn't always have such a clear picture of her future. "After high school, I didn't know what to do," said Brenda. "Being at West made me feel like part of a community, with the teachers being able to give you a lot of time outside the classroom."
Enrolling at USC as a Political Science major makes Brenda the first member of her family to go to college. Her mother, who is from Cameroon, beams with pride. "I never felt this could happen to me – I was so disinterested in school before I came to West," Brenda said. "Then all these opportunities opened up for me, and I turned my life around."
Iris Lucero - UCLA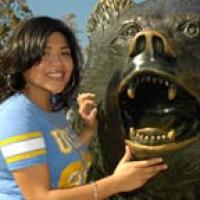 REACHING ABOVE THE CEILING
After attending LA High, Iris worked for a radio station where she did well. But, Iris wanted a promotion. To do so, she needed a degree. West helped her realize she could reach even higher than she ever imagined. She transferred to UCLA with a goal of attaining a Ph.D.
"Being Latina, being young, not having a college degree – I was not getting paid what I was worth. So at age 21, I quit my job to go back to school full time at West." At West, Iris quickly impressed her professors who referred her to Workforce and EOPS. Through those programs, she had an inspirational experience and applied to UCLA. "I was not thinking about a UC – just a Cal State and go back to my old job at a radio station and do that. Then, through Dr. Friedman, we went to a NASA conference, and it was eye-opening seeing so many people of color with Ph.D.s. That sparked my interest in a Ph.D. program," said Iris.
The eldest of 3 children, she is the first member of her family to go to college. She now brings her nieces to campus in hopes that she will inspire the same love of learning that she developed at West.
Joseph Keichiline - UCSD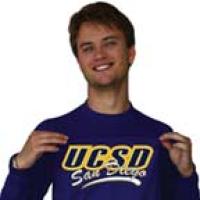 HIS CHOICE OF 5 UC CAMPUSES
A hard worker and high achiever, Joseph Keichline could have attended a four-year university right after high school graduation.Instead, to prepare himself for the academic, social, and financial rigors of a four-year university, Joseph chose West Los Angeles College.
"Coming out of West, I feel 'battle-tested' for college. I needed to become more mature and adapt to a heavier work load. Plus, I saved my mom a lot of money by taking my first 2 years of college here," said Joseph. Beyond providing him with the guidance that would eventually help him earn admission to five different UC's, West gave Joseph avenues to cultivate his extraordinary talents outside the classroom. "As long as I wanted to excel, there was some sort of opportunity I could grab a hold of," Joseph said. "It's part of the small-school experience at West. There's always someone there that really knows you as an individual, and they're always pushing you to do better."
Christopher Bruner - Stanford Ph.D. Program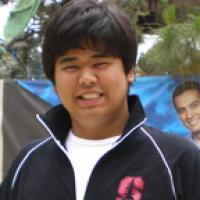 A FORMULA FOR SUCCESS
Chris started taking classes at West while still in high school. "My teacher, encouraged me to take courses at WLAC since I wouldn't have to pay for tuition and fees, just books." While at West, he excelled, he said, thanks to many helpful professors. "One of the great things about West is the fact the professors are available to give their scholarly advice and guidance with the various courses," he added.
From West, Chris transferred to CSU Long Beach where he continued to excel. He was then accepted into the Ph.D. program in chemistry at Stanford University. "One thing I've definitely received from my high school teacher and from the professors at West is a love for learning. It is for this reason, that I owe much of my academic success to West for giving me my start," concluded Chris.
Johnathon Johnson – USC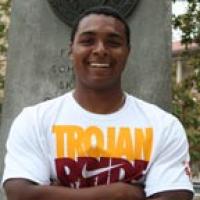 THE UNIVERSITY OF HIS DREAMS
Jonathan Johnson moved away from his hometown of Los Angeles at a young age and then later returned to attend his dream school college, USC. Although his grades were okay, he knew they were not good enough to get accepted into the highly competitive university. So Johnson enrolled at West while still in high school to spruce up his transcript. After completing general education courses at West, Johnson was accepted into USCBusinessSchool with scholarship support. About West he said, the experience and coursework helped him prepare for that of a university. "At West, no one would baby me or constantly watch. I had to do it myself. I had to be motivated."
Michael Amezcua - Yale Ph.D., NYU Professor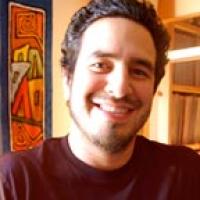 DISCOVERED HIS INNER SCHOLAR
After working dead-end, low wage jobs and floundering at Santa Monica College for several years, Michael Amezcua decided to start again at West. "I wanted to see if I could start fresh. Brand new." He continued, "I guess you could say I flourished there."
Amezcua attributed his marked improvement at West to its more intimate environment. "I felt like there was more attention given to me by faculty." And, he recalled, "I decided my part-time job had to go." This was possible because he was able to receive a "BOGG" (fee waiver) while at West along with a Pell Grant. From West, Amezcua transferred to UCLA and then he was accepted into Yale's MA/PhD fellowship program. Today, Amezcua is a Professor of History and Urban Studies at NYU. His research and teaching interests include modern U.S. history and Latinx studies, along with urban, cultural, and political history. His work emphasizes race and immigration in the study of metropolitan landscapes, segregation, gentrification, and spatial contestation.
Safaa Dabagh - UCLA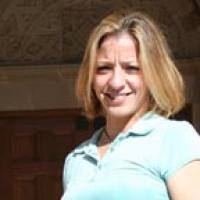 FROM ESL TO Ph.D.
Safaa Dabagh moved to Los Angeles from Lebanon with her husband and children. She enrolled at West just to learn English. But the education bug bit her. She continued her studies then transferred to UCLA, ultimately aspiring to a Ph.D. in Math/Economics.
"I'm setting a good example for [my kids] that education is one of the most important things we have in our lives…it's not just about being smart, you need education," said Safaa. "Now it's not just a Bachelor's that they're thinking about. My son asked – he's 10 years old – 'Mom, should I get my Ph.D.? What do you think?"
Jost Gallardo - USC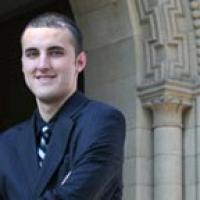 FROM HOME SCHOOL TO TROY
Younger than all of his classmates because he was home-schooled, Jost transferred to West from another community college because he wanted the individual attention from professors that a smaller school offers. "West is a good stepping stone. It's a good transition to learn what's expected of you at a university. Teachers at a community college like West give you a lot more guidance (than at the university level)," he said.
Jost had his sights set on USC from an early age, when a church leader and USC alumnus spoke highly of its small-school feel. "I worked with Tony (Gamble of the Transfer Center). He helped a lot, and gave me what I needed."
Kim Coffee - University of Phoenix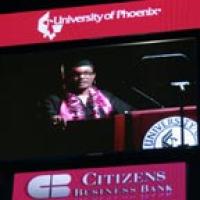 THE LONG ROAD TO VALEDICTORIAN
Kim Coffee returned to West after overcoming addiction, raising a son and being in the work place for more than a decade. At West, she had to start at pre-college math and English and often could take only one class at a time due to her job responsibilities. But her own determination and encouragement from faculty and staff moved her steadily forward. She graduated with honors then enrolled in an accelerated program at the University of Phoenix. The photo provided is of her giving her valedictorian speech before a full auditorium. From Phoenix, she entered a Masters Degree program to help her better service her clients and move up the ladder in her field of social work.
Nick Fuller-Collins - UCLA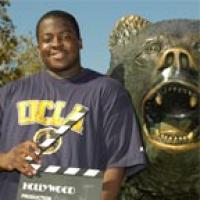 A SECOND CHANCE MADE ALL THE DIFFERENCE
After a year of college in Seattle, Nick dropped out and moved to Los Angeles to care for his ill mother. His Seattle experience left him with a bad taste for college. But, at his mother's insistence, he enrolled at West.
"I think going to West is such an advantage, kids really don't appreciate it. It was horrible in Seattle. The teachers didn't care. I had no guidance... At the university, you have students taking their GEs with 500 other people in the class. At the community college, its maybe 25 or 35," said Nick.
Nick was involved in a number of clubs including AGS and Social Justice. He enjoyed the opportunities to perform service through these clubs including helping Heal the Bay and reading for children. His mother was a social worker who used to take him along sometimes to work which helped instill in him the importance of community service. While at West, he also won a Sony Pictures summer internship. The first four weeks were spent working for an executive producer of reality shows in development. The second four weeks were spent in marketing, learning about advertising through various media.
Nick transferred to UCLA and aspires to write and direct independent and feature films.
Aigerim Duiseneyeva - USC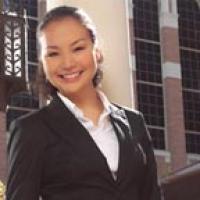 INTERNATIONAL CHAMPIONSHIP TEAM MEMBER
Aigerim came to West Los Angeles College as an international student from Kazakhstan. While at West, she was an active member of the school community, serving as a Treasurer of Associated Students Organization, President of Political Club, Co-President of International Students Club, Vice-President of Business Club, and a tutor of math and science.
Aigerim was admitted to the University of Southern California Marshall School of Business with the entire tuition covered by scholarships, financial aid and university grants. During her junior and senior years, along with three other students, she represented USC at four international case competitions throughout the world, and placed 2nd in two of them. Aigerim also participated in three Experiential Corporate Learning Programs in Tokyo, Beijing, and Taipei, and was elected to be a part of International Scholar Laureate Delegation on Diplomacy in South Africa.
Aigerim became the first transfer student who was chosen to be a commencement speaker at USC Marshall School of Business graduation ceremony in 2007.
Peter Daster - UC Berkeley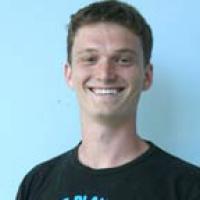 THE ROAD LESS TRAVELED
Peter Daster did not like high school and left at age 16. His brother, a similar spirit, had found success at West. Peter decided to follow. West, said Peter, has a "close-knit-community feel" that he far preferred to the bureaucratic, overcrowded college closer to home. He recalled the transfer director pulling him out of a line to help him map out his classes. "This kept happening all over campus -- the staff, the teachers, the counselors at West were all so proactive in offering their support." From West, Peter transferred to UC Berkeley. His brother transferred to UCLA. Peter is majoring in history with a minor in philosophy and is considering a career in advocacy law.
Omari Trice - UCLA
NETWORK OPPORTUNITIES MOST VALUABLE
After graduating high school, Omari went to film school to become an artist and photographer, but soon decided that it wasn't a fit for him. He got a job, but then it dawned on him - "You can only make so much money because of your education, so I need to go back to school. That's when I came to West," he said.
Out of everything that West LA College offered, the networking opportunities were the most valuable for Omari. Through his UCLA Peer Mentor, who worked with students at the WLAC Transfer Center on a regular basis, Omari figured out exactly what he needed to do to get into UCLA.
He's now considering law school, at the same time serving as a peer mentor for other community college students.
Samantha Schilling - UCLA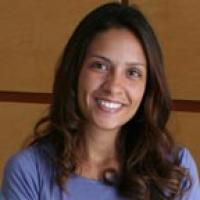 THE ROAD WEST FROM BRAZIL
From her home just blocks from the beach, West Los Angeles College Alumna Samantha Schilling explained that she found the college by typing in "310 colleges" on an internet search. West and SMC came up. But SMC was too big. She wanted a more intimate experience where she could really move forward. "I wanted to go to a school where I could really grow."
Schilling would absolutely recommend WLAC to others. "It's a small school so it's easier to get around. Teachers know you on a personal basis. You have more opportunities to move forward."
While at West, Schilling was extremely active. She served as VP of ASO and as a student representative on the balance the budget task force. She organized Rock the Vote efforts, started the International Students organization and organized a number of political rallies.
From West, she transferred to the University of Judaism where she earned her B.A. She then was accepted to the UCLA's International Business graduate program.
Juan Venegas - UCLA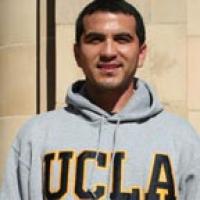 NEVER CONSIDER UCLA UNTIL WEST
While Juan Venegas was making a steady living loading cargo at LAX, he felt that he wanted a change. So he went back to school at West, where his history professor then pushed Juan to strive for higher levels. "I never had really thought about a UC before, but Dr. Limas encouraged me to apply, and now, here I am," said Juan.
Juan transferred to UCLA, where he plans to study public policy. He aspires to become an academic counselor for high school students.
Shannon Clay - San Diego State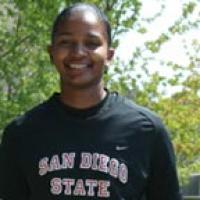 SUCCESS ON THE COURT AND OFF
A local high school athlete, Shannon brought her skills on the basketball court to West then parlayed her time into a full scholarship to San Diego State where she played as a forward.
She hopes to play in Europe professionally. If not, she may pursue a career in law enforcement.