Alumni Success Stories - Reaching Higher
W. Jerome Stanley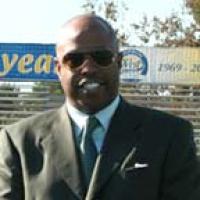 SPORTS AGENT/ATTORNEY & BOARD COMMISSIONER LA PARKS
W. Jerome Stanley attended West LA College before graduating from USC. He is now president of Stanley & Associates, a sports law firm headquartered in Los Angeles. A self-starter even during college, where he assisted in client development of college athletes for a national sports representation firm, Stanley worked for the Los Angeles Lakers and other major management firms before founding Stanley & Associates in 1989. He has negotiated contracts and managed careers for such high-profile clients as NBA star Baron Davis, as well as former NFL wide receiver and fellow West LA College alumnus Keyshawn Johnson. In total, Stanley has negotiated over half a billion dollars in contracts. In addition to his sports business endeavors, Stanley also sits as Commissioner on the Los Angeles Board of Recreation and Parks.
Wanda Johnson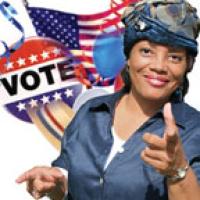 POLITICAL CONSULTANT
After being bit with the political bug while attending Westchester High School and serving as class president twice, Wanda Johnson enrolled at West and dove head first into the politics on campus. While at West, she was elected to serve as Commissioner of Social Activities and Student Body Vice President. She later transferred to CSU where she majored in Political Science. At CSU, she became the first woman to serve as the Youth Advisory Council's Chairperson for Los Angeles Mayor Tom Bradley. After college, Johnson volunteered for to work for Yvonne Braithwaite Burke, a candidate for LA County Supervisor, 2nd District. When Burke won, Johnson was hired to be Deputy Chief of Staff. Johnson now owns her own political campaign consultant firm. In the last 20 years, she has been involved with campaigns electing city council members, a mayor and a U.S. president. "West had given me the foundation I needed to successfully survive in a politically charged board office.
Al Cortés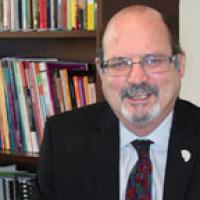 EXECUTIVE DIRECTOR OF LAUSD'S BEYOND THE BELL
Alvaro A. Cortés is the Executive Director of Beyond the Bell Branch, the Before and After School and Enrichment Programs, with the Los Angeles Unified School District. He has worked with LAUSD for over 31 years in the capacity of teacher, program coordinator, Principal, District Administrator and now as Executive Director. Beyond the Bell, (Extended Day Programs) is an organization within LAUSD that encompasses all academic, enrichment, and recreation programs that occur before and after school. Combined, Extended Day Programs serve over 500,000 LAUSD students annually. Al played on one of West's first football squads before transferring to UCLA, then CSUN. He completed his Master's degree at Cal State Los Angeles.
Angela Bass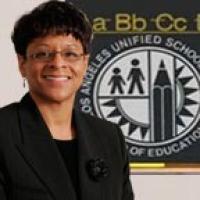 SUPERINTENDENT OF INSTRUCTION
Angela was appointed Superintendent of Instruction for the Partnership for Los Angeles School, a collaboration between the City of Los Angeles and LAUSD. Previously, she worked in the San Diego school district where she designed a strategic plan for reform.
Patrick J. Lear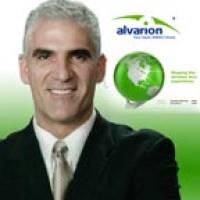 ASSISTANT VP OF MARKET DEVELOPMENT
Patrick J. Leary is responsible for Alvarion's North American marketing efforts. Alvarion is a leading broadband wireless access equipment developer. Leary, a recognized authority in wireless broadband, has served as an advisor to the FCC's Spectrum Policy Task Force.
Ron Evans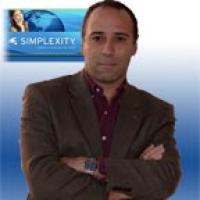 VP OF LEADING SOFTWARE CO.
From West, Ron transferred to USC and later earned an MBA. After holding senior positions at AOL, he accepted the Vice President of IT position at Simplexity, an industry leader in online wireless service sales. There, he oversaw a multimillion dollar budget and an IT team that included IT Security, Database Administration, Server Engineering, Data Center Housing and Desktop Support professionals. "West gave me a second chance academically and helped me find my way." Ron says he still lives by the "secret formula to success" that he discovered at West – hard work. "West gave me a second chance academically and helped me find my way, all for a very affordable price." Recently, Ron made a lateral move to Sybase, a larger organization operating on 6 continents delivering enterprise software to manage, analyze and mobilize information.
 Jairo Mejia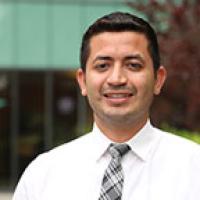 WARNER BROS SR. ANALYST
Jairo Mejia's first days at West were a struggle. "I was unsure if the college route was the right path for me." His grades were poor and he dropped several classes. With time, he found the formula to success was to focus, work hard, and using campus resources like tutoring, counseling, or speaking to professors. "West LA had a great impact on my career choices. I was able to study Music and also find a new interest in a whole new subject, Business Administration." From West, Jairo earned an AA in Music and Liberal Arts and Sciences before transferring to Cal State Dominguez Hills where he studied Business with an emphasis in Finance. Shortly after graduation, he was hired by Warner Bros. Entertainment as a Financial Analyst. Four years later, he was promoted to Senior Analyst working with data management and analytics while also completing his MBA. "My advice to students is to think big and study hard. Set no limits! Push yourself! It will be worth it!...Having an education has changed my life. It has opened doors to places where I never would have imagined…Wildcat for life!"
Ernest Roberts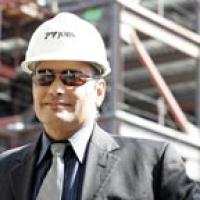 EXEC DIRECTOR OF JOB TRAINING/PLACEMENT ORGANIZATION
Ernest Roberts started again at West Los Angeles College at age 42. His first enrollment at West was right after high school but he dropped out and later spent some years struggling with addiction and incarceration. Once addiction was behind him, Roberts wanted to use his experience to help others. While running his small contracting business, he enrolled in the psychology program in the evening at West. With nearly a 4.0 GPA, he transferred to USC. After graduating from USC in psychology, again with honors, Roberts joined PVJobs. PVJobs, an outgrowth of the multi-million dollar Playa Vista development project, is non-profit program designed to assist at-risk youth and adults enter career paths related to construction. For Roberts, it was as a perfect fit, combining his desire to keep others off the path he had traveled and his background in contracting. As for being an "older" student, Roberts said "Age is a value. You're able to bring your real world experience to the classroom...I really enjoyed my time at West. It's a small school atmosphere in the middle of a big city. You get a lot of personal attention."
Sybil Acevedo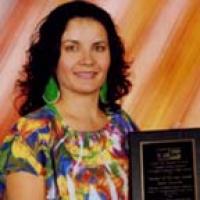 CA ASSOC FOR BILINGUAL EDUCATION TEACHER OF THE YEAR
Working in the field under the hot Texas sun, Sybil Acevedo put in long hours, from as young as 5, to help support her family. Years later, Acevedo still puts in long hours -- now to support her community. Her hard work and excellence were recognized by the California Association for Bilingual Education (CABE) in 2010. Acevedo recalled the wisdom of her grandmother who doled out lessons while Acevedo accompanied her cleaning houses. In one of her "toilet bowl lectures," Acevedo's grandmother explained "You see how this porcelain is stained and soiled...well, if you work hard and scrub it a bit, the soil will come off and the porcelain will shine...Mija, we are like this porcelain." After moving to Los Angeles, Sybil began working toward becoming a teacher. After West, she attended Azusa Pacific where she earned her M.A. Ed.
Chip Johnson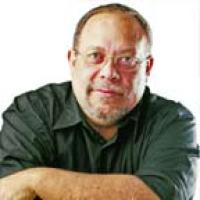 ACCOMPLISHED JOURNALIST
Chip Johnson's journalism career has taken him around the country and to prestigious newspapers including the Los Angeles Sentinel, the Los Angeles Times and the Wall Street Journal where he produced two front-page stories. Since 1997, he has been an opinion columnist for the San Francisco Chronicle where he writes a twice weekly column. In September 2008, The Society of Professional Journalists, Northern California Chapter gave Johnson their highest award for opinion writing. Johnson's writing journey began at West where he wrote for The Oiler, the former campus newspaper. "Under the guidance of the college paper's news-sayvy faculty advisor Betty Jacobs," wrote Johnson, he learned the fundamental of the field. From West, he transferred to San Francisco University where he completed his B.A. in journalism then began an internship at the Wall Street Journal.