Alumni Success Stories - Satisfying Careers
Delander Vaughn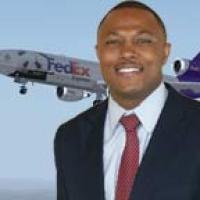 FIELD SALES MANAGER
Delander worked his way up through Federal Express (FedEx) to become an International Sales Senior Account Executive. But, he explained, his direction was not always so clear. Delander had no relatives who attended college. After high school, he started working. It was his roommate who convinced him to enroll at West. Following the advice of a professor, Delander took a Myers-Briggs personality test to help him figure out what he wanted to do professionally. Business seemed to be his calling. "Professor [Gwen] Thomas made the textbook come alive. She gave me a good foundation of business principles from accounting to marketing to networking. Whether it's a company in LA or in China, everything I learned at West comes into play," said Delander. From West, Delander transferred to Cal State Dominguez.
Heather Lindquist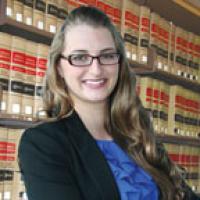 PAID FOR LAW SCHOOL as a PARALEGAL
When Heather Lindquist finished her two year scholarship at Mt. St. Mary's where she majored in Political Science and a minored in Pre-Law, she couldn't secure a job at any law firm. She realized that in order to get hired you need something extra, like experience. "You need the job experience to get the job but you need the experience to get the job," Heather said. So a frustrated Lindquist heard about West's paralegal program through a friend and applied. She liked the thought of attending West because the intimate class setting was similar to Mt. St Mary's. Once Lindquist earned her paralegal certificate through West's ABA approved program and completed her internship, doors started to open for her. She worked at multiple firms as a paralegal gaining income and valuable experience while completing her J.D.
Henry Partida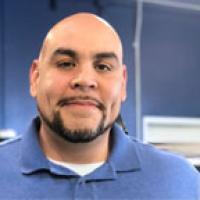 ELECTRICAL ENGINEER
Partida enjoys his career in Electrical Engineering in Silcon Valley where he is also active helping underserved communities and advocating for STEM education. "Without WLAC, I would have not achieved a B.S. and M.S. in Electrical Engineering… When I initially enrolled at West, I had no idea on what I wanted to major in. Out of curiosity, I began taking some classes in the Aviation Technology Department which I absolutely loved and found my calling." After earning his A.S. in Aviation Maintenance Technology, he joined the Army where he worked as an avionic technician on helicopters. Next stop, Loyola Marymount University to complete his degrees in Engineering. His advice to today's Wildcats, "During those days where it feels that the road to your goals is really long with no end in sight, keep driving. Before you know it, that day will be just around the corner."
Ramy Baramili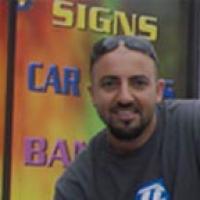 ENTREPRENEUR
If you looked toward the Hollywood Hills on February 13, 2010 you noticed something very different about the historic Hollywood sign. West alumnus Ramy Baramili, owner of the Culver City based company Signquest, was entrusted with the job of draping a temporary banner over the Los Angeles icon. The banner said "SAVE THE PEAK" and was part of a fund-raising effort by a conservation group to preserve the mountaintop land adjacent to the Hollywood sign from private development. Today, Baramili operate Exoctic Car Wraps which provides vehicle and building wraps. Past clients have included Sony, Verizon, Westfield Mall Culver City and Ferrari N. America.
Aigerim Duiseneyeva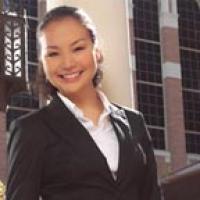 FINANCIAL ANALYST
From West, Aigerim transferred to the USC school of Business with her entire tuition covred by by scholarships, financial aid and university grants. During her junior and senior years along with three other students, she represented USC at four international case competitions throughout the world, and placed 2nd in two of them. Aigerim has also participated in three Experiential Corporate Learning Programs in Tokyo, Beijing, and Taipei. She was also elected to be a part of International Scholar Laureate Delegation on Diplomacy in South Africa. After graduation, Aigerim join Swiss Bank in New York where she worked as a financial analyst.
Martel Stephens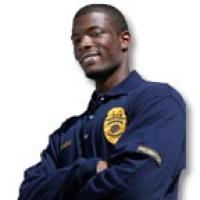 JUVENILE PROBATION OFFICER
Martel enrolled at West right after high school with the goal of entering law enforcement. "My third semester at West proved to be one of the most influential," explained Martel. He took a Juvenile Procedures class. Part of the course was taking a field trip to Camp Miller, a juvenile detention camp. "While at Camp Miller, I was able to talk to the Deputy Probation Officers, and they were very informative. After hearing how the officers were able to help the youth I was sure that L.A. County Probation was for me." Martel graduated with an AA in Administration of Justice. "On my 21st birthday, I turned in my application and 8 months later I was blessed to be hired with the Department."
Johnny Caballero - Key Grip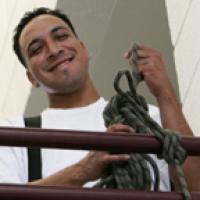 WORKING BEHIND THE SCENES
After Johnny Caballero graduated from West's Motion Picture Television Production program, he contacted the local grip union to search for work. They sent him on a gig to shoot a pilot for a new television show along with nine other union members. When he returned for work the next day, none of others from the day before were on set. There were nine new people. For the rest of the week, this cycle continued. Caballero asked why he was the only crew member called back each day. The managing grip explained they were very impressed with Caballero's skills and professionalism. Caballero credits West for preparing him well. The pilot was picked up and became the breakout television hit "The Voice". Cabellero is one of its full-time grips.
Damon Carr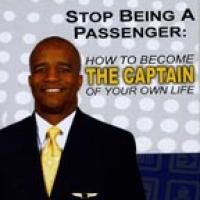 PROFESSIONAL PILOT
Being a good pilot is all about responsibility, something Damon Carr learned at West before earning his Bachelor's and eventually his Master's from CSU Dominguez Hills. "I fly a $30-million piece of equipment, but I'm also flying someone's mom, dad, or kids around," said Damon. The Westchester Continuation and Palisades High grad took "the long way" to becoming a pilot, without any flying experience in the military. Instead, he went through years of training with a spirit of perseverance he picked up from Prof. Gwen Thomas. "She motivated me to pursue what I wanted to pursue," said Damon. Damon is also a self-published author, sharing his experiences to motivate and inspire others.
My Huynh
DENTAL HYGIENIST
After completing and B.S. from UC Davis, My decided to follow in the footsteps of the rest of her family and enter a health care field. She chose dental hygiene and after much research, selected WLAC. "I could've gone to USC for a degree in dental hygiene, but at West, I could get training for the same job for 3 or 4 times less," "A lot of us were high achievers coming in to the program, and it was a shock to suddenly be bad at something that looks so simple at first," said My. "We started off as little babies, unable to even pick up our tools the right way. But the professors nurtured us at the beginning, let us grow on our own when we were ready, and in the end we saw how far we'd made it." Now a working dental hygienist, My is not sure that she will do this forever. However, "now that I have this degree, I have a lot more options."
Allen Perdomo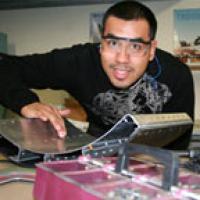 NORTHROP AIRCRAFT TECHNICIAN
For years Allen Perdomo worked on his motorcycle and cars at home as a hobby. He loved working with tools and putting things together. His dream was to work on fighter jets for a living but he wasn't sure on how to make them come true. After working three jobs, one as an office worker, another as a delivery man and lastly a football coach, he decided that he wanted to pursue his passion."My cousin told me about the program at West, and it changed my life." After completing the certificate program, he received several offers from major aircraft companies. He chose Northrop Grumman where he can climb the ladder to higher positions over time and was pleased that they even agreed to pay for him to obtain his Associate Degree.
Jason Salazar – Culver City Police Officer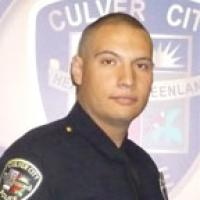 TOP STUDENT EARNED SPOT ON FORCE
Jason Salazar was chosen out of 175 qualified applicants to fill one of four position openings for officers on the Culver City Police Force. He was ranked as the top candidate. Salazar graduated from West's Police Orientation Preparation Program (POPP). POPP is designed for students who want to enter law enforcement as officers or in related fields. "I have no doubt that POPP helped me prepare not only for the physical aspect of the [Los Angeles County Sheriff's Department] academy but also for the mental part and academics," said Cabellero.
Claudia Castaneda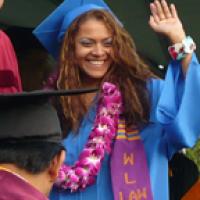 PARALEGAL
I knew that I was getting an education to provide for my son. West allowed me to do that without impacting him in the short-term," said Claudia. Claudia's professors in the Paralegal program, many of them practicing attorneys, understood the challenges that a working professional faces when taking classes at night. Seeing that she was serious about the classes, the professors were more than willing to accommodate her when the occasional something work- or family-related came up. "I looked at the paralegal job requirements at my office, and I knew right then that I had to get an education to provide financial stability for my family," said Claudia. "I knew I had to do it, and with guidance from my professors and counselors at West, I did it – with honors.
Claudia Quihuis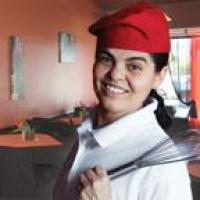 RESTAURATEUR
"La Opinion" and "The Culver City Observer" applauded Claudia Quihuis' new Culver City cafe, Sazon Latin Fusion. Sazon puts a new twist on Latin food, short on grease but still exploding with flavor. Quihuis set out on her dream of opening a restaurant with partners. But they backed out. That didn't stop Quihuis. "Though some people thought I was crazy, I believe in my product, and I believe in myself." A major factor in boosting her confidence was the business education she was getting at West and the real-life experience she was gaining working at restaurants. "I wouldn't have made it this far, in this economy, if it weren't for West. I learned accounting...the importance of marketing. Without skills like these, you can't succeed by yourself," she said. Inspired by her mother and using many of the recipes she passed down, Quihuis says her number one ingredient is "love." "I get happier every time I'm able to share my mom's recipes with new customers."
Katharina "Kitty" Weeber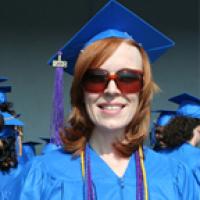 DENTAL HYGIENIST
Kitty transferred to College of Southern Nevada to pursue her Bachelor's degree. Kitty has received scholarships from the American Dental Association, the California Dental Hygiene Association, and the West Los Angeles Foundation for leadership and professionalism. This will be used to fund her continuing education as she works full-time as a dental hygienist.
Deborah Wiley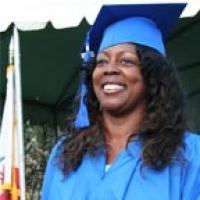 REALTOR
Despite her success as a realtor for over 20 years, Deborah felt she was missing something. "It had always been in the back of my head that I didn't finish school. Getting a degree was that one last piece of the puzzle," she explained. Deborah started at West taking recreation courses. But she was impressed with the atmosphere and the students around campus. She then enrolled and found herself learning skills that she never expected would cross over to her career. During her storytelling class, she had to memorize and recite several stories to the class each night, strengthening her communication skills and helping her be more cognizant of body language. "Explaining a house is like telling a big story – you have to know just how much to give away, and how much to hold back to build anticipation," said Deborah. "Around the office, people say they notice a surge of confidence in me. I went to a meeting yesterday and my hand was always up. It's a matter of having the right attitude and getting out there," said Deborah.