ASO Board Leaders (2021-2022)
Rylynn "Heaven" Adams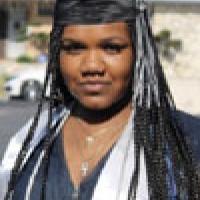 ASO
President
Hello my name is Rylynn but you can call me Heaven, I've been at West Los Angeles College since 2020 working on getting my health science degree. My long term goal is to become an OB/GYN. My love for women's health and caring for others make it the perfect career. Speaking of my love for caring for others I'd be honored to open my benevolent arms as your 2021-2022 student body president as your voice! As a student myself I understand your needs and nothing is too big to ask. Without your intelligence and dedication this generation would be spiraling. Let me assist you in getting to your overall goal!
Sheleia Wall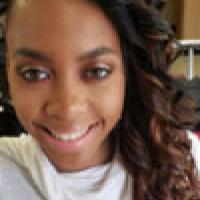 ASO
Vice President
Hello West Family! I'll be your ASO Vice President for the 2021-2022 school year. I am the former ASO Executive Secretary, and I am very excited to put that experience to use and continue to be active in this school and in my community. I am looking forward to working with ASO and advocating for the student body. Feel free to reach out to me with any questions or concerns. I hope you all have a great school year! GO WILDCATS!!!
Evelyn Mateo Hernandez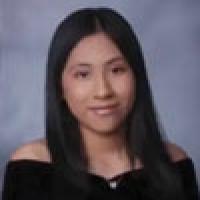 Executive
Secretary
Hi, my name is Evelyn Mateo Hernandez, I am a first-generation Latina student, and this is my second year at West LA college. I was born and raised in Los Angeles and attended Hamilton High School. I am passionate about helping Latino students succeed, providing help for students with educational barriers, and helping others out on campus. I would like to provide a great college experience to students and give enough support to my peers. I will be honored to be able to represent your voices and will work to satisfy your concerns and needs.
Julie Hermena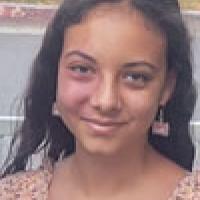 Treasurer
My name is Julie and I'm running for treasurer. I have an eye for detail and have experience dealing with money. This is my second year of college and I'm very organized. I plan on helping make this a great comeback year while still having fun, learning, and being safe. I hope you choose me to be your Treasurer this year!
Vacant Positions
Vacant Executive Positions: Chief Justice
Vacant Senator Positions: Chief Newsletter Senator, Public Relations Senator, Community Relations Senator, Associate Chief Newsletter Editor, Athletics Senator, Campus Alterations and Improvements Senator, Environmental Affairs Senator, Evening Programs Senator, Honorary Senator, Parliamentarian Senator, International Student Affairs Senator, Senator at Large, State & Governmental Affairs Senator, Activities & Planning Senator, Information-Technology Senator, Historian Senator, Disabled Students Senator, Multi-Cultural Senator, Recruitment Senator
Looking to make a difference with ASO? Positions are available. Apply Now!
(Description of duties can be found in ASO By-Laws)