Communication Studies
---
Welcome
The Communication Studies Department at West Los Angeles College recognizes the transformative power of communication in personal, organizational, cultural, social and political contexts. We support students' development of critical and analytical abilities, proficiency in public speaking, small group communication, intercultural communication, argumentation, new media and interpersonal skills. We strive for students to become culturally aware, civic minded individuals poised for success in their endeavors as community members, citizens and leaders in their chosen careers.
Communication skills represent the number-one workplace ability sought by today's employers. Our department offers:
Associate of Arts in Communication Studies for Transfer (AA-T)
Three course options to meet the oral communication requirement for transfer
Robust online course offerings
Program Offered
DEGREE / CERTIFICATE REQUIREMENTS
The Associate of Arts in Communication Studies for Transfer (AA-T)
(Major Code 1506.00)
The Associate in Arts in Communication Studies for Transfer (AA-T) Degree prepares students for transfer into a Bachelor of Arts program in Communication Studies at a California State University (CSU). This degree aligns with the college's mission to provide a transfer pathway for student success. This degree complies with The Student Transfer Achievement Reform Act (Senate Bill 1440). Information on which campuses accept this degree can be found at http://www.sb1440.org/.
Students who complete an ADT and transfer to a similar major at a CSU are guaranteed a pathway to finish their baccalaureate degrees in 60 semester or 90 quarter units. These degrees require students to meet both of the following requirements: 1. Completion of 60 semester units or 90 quarter units that are eligible for transfer to the California State University, including both of the following: a. The Intersegmental General Education Transfer Curriculum (IGETC) or the California State University General Education-Breadth Requirements. b. A minimum of 18 semester units or 27 quarter units in a major or area of emphasis, as determined by the community college district and meeting the requirements of an approved transfer model curriculum. 2. Obtainment of a minimum grade point average of 2.0.
The Associate Degree program in Communication Studies enables a student to transfer into a baccalaureate program at a four-year institution. Students who wish to obtain an associate degree in Communication Studies may do so by completing the course requirements listed below plus all other WLAC requirements for an associate degree.
Transfer students should consult the Counseling Office for major preparation and general education requirements of the particular transfer institution of their choice. Transfer students who want to also obtain an Associate Degree may do so by completing all WLAC general education requirements plus at least 18 units in the major as required by the transfer institution (a total of 60 units for an Associate Degree).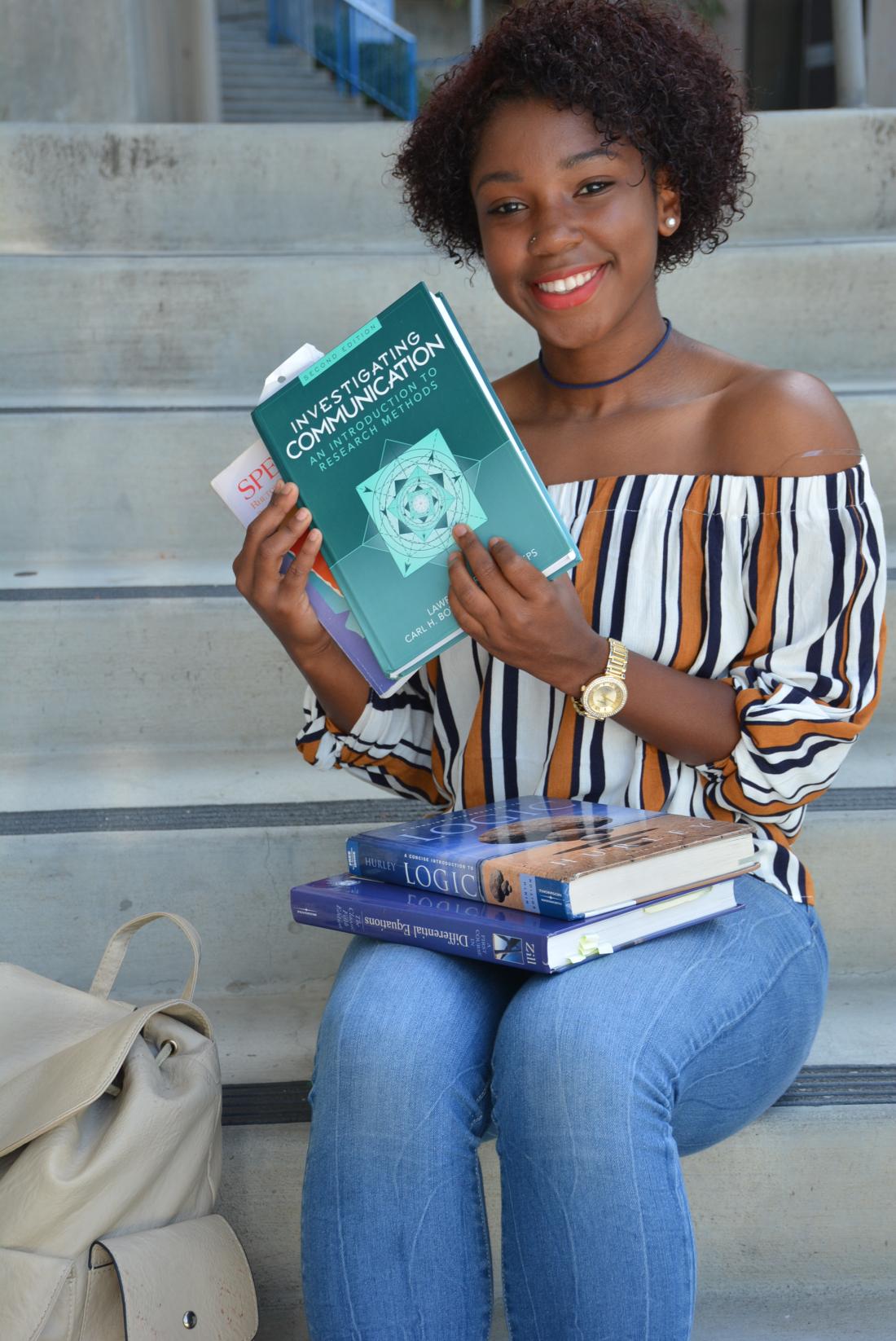 Program Learning Outcomes: Upon successful completion of this program, students will be able to:
Research and collect data on the demographics, needs and expectations of the audience.
Analyze the audience and adjust to its needs when delivering a speech.
Plan speeches that have clear purposes: to inform, to debate, to persuade or to resolve conflict.
Employ effective interpersonal communication skills and strategies that foster improved relationships with other individuals in dyads or small groups.
Apply critical thinking to formulating speeches and in assisting audiences in understanding, investigating or questioning the contents and purpose of a speech.
Deliver speeches that incorporate a combination of verbal and non-verbal, written and/or visual and auditory expressions and media.
Employ voice projection, enunciation, pacing, eye contact and other effective delivery strategies.
Employ small group communication strategies.
Employ relaxation techniques to prepare for delivery.
Script a speech
DEGREE PATH
For course requirements, visit the College Catalog - "Degree and Certificate Program Requirements" section and scroll to "Communication Studies."
Location
Faculty offices are on the 2nd floor of General Classrooms (GC) Building.