CAREER CENTER: Create a Financial Plan for College
Thursday, September 21, 2023
3:30 pm - 4:30 pm
Academic
CAREER CENTER: Create a Financial Plan for College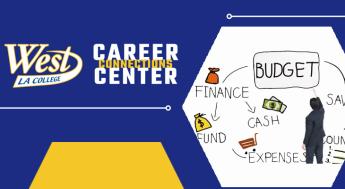 Workshop Link or In-Person in MSA 108
Thurs, Sept 21:
Building a Financial Plan for College
Career Center: Networking and Digital Portfolios
We'll be discussing best practices, taking advantage of certain platforms to network and learn about employment opportunities, and much more. Start building your digital portfolio!
Other Coming Career Center Workshops & Events
Thurs, Sept 28:            Career Center: Interview Skills Workshops
Thurs, Oct 5:                Career Center: Employer Information Session with Community Clinic Assoc of LA.
Wed, Oct 18:                Career Center: Employer Information Session with Children's Hospital LA
Tues, Nov 7:                 Career and Veterans Job/Resource Fair & Tasty Truck Day by Career Center
9000 Overland Ave.
Culver City, CA 90230
United States