FOSTER YOUTH - Raising Awareness & Support
Friday, May 26, 2023
10:00 am - 11:30 am
Public Event
FOSTER YOUTH - Raising Awareness & Support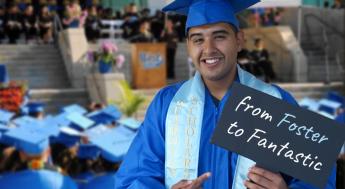 May is National Foster Care Awareness Month ...FRI, MAY 26: Raising Awareness & Support for Foster Youth - 10:00 - 11:30 am - Presentation by Dr. Barbara Fellows - Join Zoom
For questions contact Maria Mancia at manciamm@laccd.edu or Araceli Nunez at AlvareA4@laccd.edu
Are you a current or former foster youth?
The Guardian Scholars program at WLAC provides an array of support services with the goal of increasing foster youth access, retention and completion to higher Education.
Benefits / Services:
Book Vouchers
all year Academic Advisement
Priority Registration
Educational & Mental Health Workshops
Case Management Referrals
housing, mental health, etc..
One on One Assistance
FAFSA, enrollment, College application, SAP appeals housing, mental health, etc..
For more information, contact:
Maria Mancia
310-287-4530
wlac-guardscho@laccd.edu
Student Services Buliding 110 (Dream Center)
9000 Overland Ave.
Culver City, CA 90230
United States