Climate Action Day
Tuesday, October 24, 2023
10:00 am - 5:00 pm
Enrollment
Climate Action Day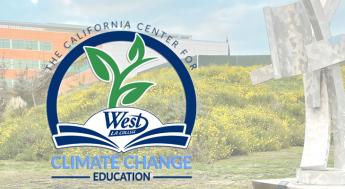 This is the first of a 3-day Climate Action Palooza to empower, inspire, and create excitement about the many ways in which we all can support climate action, the decarbonization of economies, and environmental justice. 
Day 1: 
International Climate Action Day
Day 2: Greening Gaming - Hackathon
Day 3: Climate Career Conference
ADMISSION: Free and Open to the Public
EDUCATORS interested in bringing your high school and/or community college class to this event? Apply for a bus transportation scholarships by emailing CAClimateCenter@wlac.edu 
FOR MORE INFORMATION: Email us at CAClimateCenter@wlac.edu 
Day 1 Agenda: 
10:00 AM Opening ceremony and land acknowledgement 
10:30 AM Booths/ exhibits/ DJ and games 
11:30 AM Convocation 
11:45 AM Keynote speaker, Wawa Gatheru*, presents on Climate Justice & Youth Activism 
12:30 PM Local youth leaders join speaker on stage for panel discussion 
1:00 PM Vegan food truck (free lunch provided to all registered participants) 
2:00 PM Community building activities/ workshops/ poster sessions 
4:00 PM Photography exhibit opens 
Guest Speaker
Wanjiku "Wawa" Gatheru is a climate storyteller passionate about making the climate movement relevant and accessible to everyone.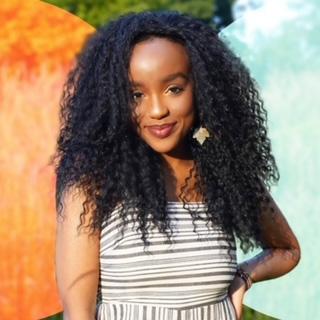 In 2019, Wawa was named the first Black person in history to receive the prestigious Rhodes, Truman and Udall scholarships for her environmental scholarship and activism. She is the founder of Black Girl Environmentalist, a national organization dedicated to empowering Black girls, women and non-binary people across the climate sector. As a content creator, Wawa highlights the legacies of those traditionally excluded from mainstream environmentalism to her audience of over 80,000+ across platforms. She is a Public Voices Fellow on the Climate Crisis with The OpEd Project, in partnership with the Yale Program on Climate Change Communication and formally served as a Revolutionary Power Fellow at the United States Department of Energy.
Wawa sits on boards and advisory councils for Earth Justice, Climate Power, the Environmental Media Association, the National Parks Conservation Association, Good Energy, and Sound Future. For her work in collaboration with other organizers and activists, Wawa has been recognized as a 776 Fellow, a Young Changemaker at the 2023 Green Carpet Fashion Awards, Young Futurist by The Root, a Grist 50 FIXER, a Glamour College Woman of the Year,, and named a Climate Creator to Watch by Pique Action and the Harvard T.H. Chan School of Public Health. She most recently joined Billie Eilish and 7 other climate activists on the January 2023 VOGUE cover.
Learn more about Wawa and her work at: Wawagatheru.org and Instagram.com/wawa_gatheru/ 
9000 Overland Ave.
Wildcat Walkway
Culver City, CA 90230
United States