Creativity Home
THE CREATIVITY LAB PODCAST seeks to inspire all those who want to lead a creative life. We ask outstanding creative professionals and inspiring students the question: "How did you use your creative problem-solving skills to overcome your biggest obstacles?"
Our guests will share how creativity helped them to develop personal "life hacks," to successfully deal with their worst fears, and how they made creativity an integral part of their everyday lives.
We will also speak with alumni of West Los Angeles College, including many who have overcome seemingly insurmountable odds not only to graduate, but to excel in their fields.
DR. KATHERINE BOUTRY | CREATOR & HOST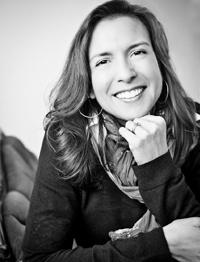 Dr. Katherine Boutry, a Fulbright Scholar, received her PhD in English at Harvard University where she taught literature and screenwriting. She created and directed the MFA in Creative Writing Program at Mount Saint Mary's University in Los Angeles. She is author of the college textbook "The West Guide to Writing." Dr. Boutry is Professor of English at West Los Angeles College, where she is also Director of the Creativity Studies Lab.
As a screenwriter, Dr Boutry developed a TV show for the Oxygen Network; was a staff writer on the TV series 1-800-MISSING and R.L. Stine's THE HAUNTING HOUR; and was a fellow in the Warner Brothers Drama Writing Program. She is actively developing multiple projects for film and television, and currently serves as showrunner for the French-language series NYALA, being shot in South Africa.
---
KEISUKE HOASHI |
PRODUCER & CO-HOST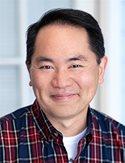 Keisuke Hoashi is an actor with 200+ credits including ICARLY, CYBERPUNK 2077, HOW I MET YOUR MOTHER, and BOB'S BURGERS. Experienced in both multiple technical and creative fields, Keisuke has also had successful careers in corporate America (IBM, AT&T, NCR), state government, and nonprofit arts management.
He co-founded the New York Summer Music Festival in Oneonta, NY. He served as Director of Communications & Technology, hosted hundreds of live concerts, and taught classes in creativity that produced over 120 original films and musicals.
Keisuke holds an MS Technical Communications from Rensselaer Polytechnic Institute RPI and a BA English Writing from Potsdam College of the State University of New York (SUNY). He attended the Crane School of Music and is a graduate of Stuyvesant High School in New York City.