CO SCI: CISCO CCNA Networking
---
PROGRAM OVERVIEW
Cisco Networking Academy is a global education program that teaches students how to design, build, troubleshoot, and secure computer networks for increased access to career and economic opportunities. The Networking Academy provides online learning material, interactive tools, and hands-on learning activities to help individuals prepare for Information and Communication Technologies (ICT) and Networking careers in virtually every type of industry.
The Cisco Networking Academy delivers a comprehensive, 21st century learning experience to help students develop the foundational ICT skills needed to design, build, and manage networks, along with career skills such as problem-solving, collaboration, and critical thinking. Students' complete hands-on learning activities and network simulations to develop practical skills that will help them fill a growing need for networking professionals around the world.
The CCNA certification (Cisco Certified Network Associate) indicates a foundation, knowledge and skills related to network fundamentals, network access, IP connectivity, IP services, security fundamentals, and automation and programmability.
The CCNA curriculum (three course track) at WLAC is structured for intermediate and advanced students. CCNA certification candidates are expected to have; at least one year of computer science course work completed, one year of hands-on experience using personal computers, and some exposure to networking operating systems, such as Windows Server or Linux. In addition, candidates must meet all course prerequisites and enroll in CCNA courses in the predefined order.
This first course CIS229; introduces architectures, models, protocols, and networking elements – functions needed to support the operations and priorities of Fortune 500 companies to small innovative retailers.
The second course CIS230; focuses on switching technologies and router operations that support small-to-medium business networks, including wireless local area networks (WLAN) and security concepts. In this course you'll perform basic network configuration and troubleshooting, identify and mitigate LAN security threats, and configure and secure a basic WLAN.
The third and final course in the CCNA series CIS225; describes the architectures and considerations related to designing, securing, operating, and troubleshooting enterprise networks. It covers wide area network (WAN) technologies and quality of service (QoS) mechanisms used for secure remote access along with the introduction of software-defined networking, virtualization, and automation concepts that support the digitalization of networks.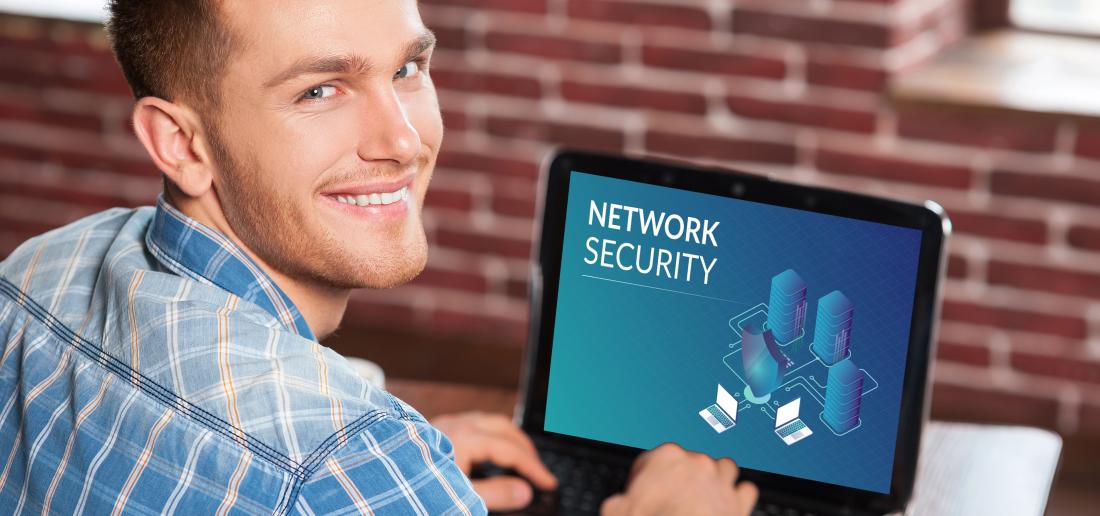 The first and only Computer Network Security Degree Program in LACCD
State Approved & Transcripted Certificate of Achievement in Computer Network Management
State Approved & TranscriptedCertificate of Achievement in Network & Information System Security
F.A.Q. Frequently Asked Questions
Are there any special admission or fee requirements for the CCNA track?
There are no special admission or fee requirements for the CCNA track, please refer to the college admission policies via www.wlac.edu
Where can I find general information about the Cisco Academy?
For general academy information visit the Cisco Academy website.
What program do you follow?
Our program follows the Routing and Switching Curriculum
When are classes offered?
Classes are offered Fall and Spring semester during the evening and online,
How long does the CCNA training take?
CCNA candidates can start the CCNA track any semester they wish and are not required to enter any degree programs. It is strongly advisable for high school students and non-college graduates to pursue an Associate of Science degree and/or Certificate of Achievement in Computer Network Management concurrently. See the roadmap link below.
The CCNA training program at West is currently three semesters; fall and spring. Students will find the pace demanding and challenging. A successful outcome will require a serious commitment.
CIS 229 is offered in Fall and Spring Semester, pre-requisite: OS (CIS213) and Network (CIS 214)
CIS 230 is offered in Fall semester only, pre-requisite: CIS 229
CIS 225 is offered in Spring semester only, pre-requisite: CIS 229
What classes should I take before entering CCNA program?
CIS 212 & CIS 213 – CompTIA A+
CIS 214 – CompTIA Network +
DEGREE & CERTIFICATE PROGRAMS
ASSOCIATE OF ARTS
COMPUTER NETWORK & SECURITY MANAGEMENT (Major Code 0708.00)
30 General Education Units + 30 Units in Major
View Road Map
ASSOCIATE OF SCIENCE
COMPUTER NETWORK & SECURITY MANAGEMENT (Major Code 0708.00)
18 General Education Units + 12 Units of CSIT Courses + 30 Units in Major
View Road Map
CERTIFICATE OF ACHIEVEMENT
COMPUTER NETWORK & SECURITY MANAGEMENT (Major Code 0708)
21 Units in Major + 9 Units of Electives
View Road Map
CERTIFICATE OF ACHIEVEMENT
COMPUTER NETWORK MANAGEMENT (Major Code 0708.10 - Unique Program Code 16585)
17 Units in Major
View Road Map
CERTIFICATE OF ACHIEVEMENT
COMPUTER NETWORK & INFORMATION SECURITY (Major Code 0708.01 - Unique Program Code 19585)
16 Units in Major
View Road Map