West Language Academy
Westside Extension is pleased to offer the West Language Academy (WLA), an intensive English language program on Zoom during this COVID pandemic period.
West Language Academy is located on the campus of West Los Angeles College, in the hills of Culver City. We're located just minutes away from Hollywood, Venice Beach, Marina del Rey, Beverly Hills and Malibu. WLA offers top-notch, innovative language instruction by professional language educators who are dedicated to your English language success!
WLA offers six sessions of intensive English classes each year. Each session is seven weeks long. The upcoming session dates (subject to change) are:
WINTER
Session #1: Early January through Mid-February
SPRING

Session #2: Early March through Late April

Session #3: Late April through Mid June

SUMMER
Session #4: Late June through Mid August
FALL

Session #5: Late August through Mid October

Session #6: Late October through Early December
Within each session, WLA offers four levels of English classes, ranging from absolute beginner speaking and writing abilities to more advanced academic proficiency: Basic - Low-Intermediate - High-Intermediate - Advanced. Your studies at WLA will include 20 hours of instruction each week – 5 hours per day, 4 days a week. Classes are limited to 15 students maximum per class.
You will experience innovative language instruction by professional English language professors. Topics include conversation, speaking, vocabulary, reading, writing, listening, grammar, idioms, and English proficiency test preparation.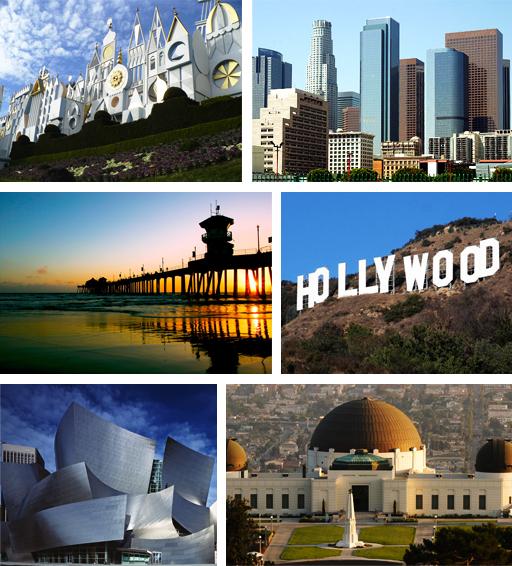 What Makes WLA Special?
We believe that you can learn English better and faster by experiencing what you are learning. Thus, we have structured our program to provide real-life experiences for you! WestLA is committed to provide you with the best possible learning and cultural experience while you are with us here in Los Angeles. We do this by using:
The latest technologies to strengthen your learning experience.
Weekly themes to make the instruction more relevant and engaging.
Opportunities for 'hands on' learning – you'll meet the people who are the best in their industries!
Interactive lectures and class activities.
Learning activities outside the classroom! At WLA, we will take you out of the classroom to experience first-hand the culture of Los Angeles, California and the U.S.
Get to Know Los Angeles
You will get to know all that Los Angeles and Southern California has to offer when you join WLA!Here are just some examples of the wide range of trips scheduled throughout the year that we have customized for you:
Movie studios (Sony, Paramount)
Hollywood (Hollywood and Highland, the stars on Hollywood Blvd.)
Local beaches (Santa Monica, Venice, Malibu)
Local universities (USC, UCLA, Pepperdine)
Amusement parks (Disneyland, Universal Studios, Magic Mountain)
Museums (LACMA, GETTY Villa and Center, MOMA, Petersen Automotive Museum)
Shopping (Farmer's markets, The Grove, Santa Monica's Third Street Promenade)
Sporting Events (Los Angeles Dodgers baseball, Los Angeles Clippers basketball)
Theater and concerts
Cultural centers of the L.A. area (Beverly Hills, Chinatown, Little Tokyo, Koreatown)
Many other Los Angeles landmarks interacting with Americans!
Click here for a sample Calendar of Events and Activities that will expand your classroom experience into the City of Angels!
You will learn to feel comfortable using the public transportation (the bus and metro) and walking around when you get to your destination. The faculty and staff here at WestLA can't wait to show you our fabulous city!
Your experience with WLA will be memorable for a lifetime. You will greatly improve your English communication skills to be able to pursue your academic and professional goals. You will be able to meet other English language learners just like yourself from all over the world and establish friendships that will be with you for years to come!